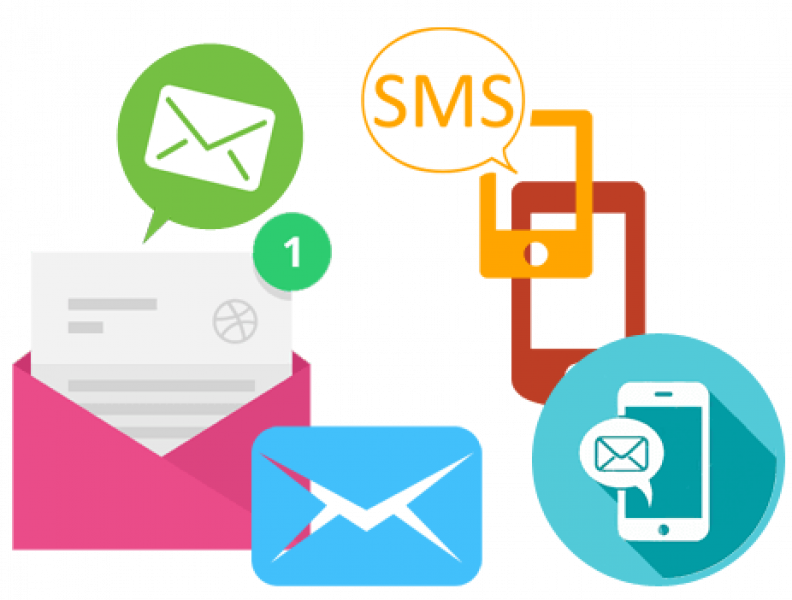 Modes of communication change with the demands of time. Adaptability to the most modern and adaptable style of communication is required. This goes for both individuals and businesses. Today's technology is mobile. A person's mobile phone number can be used as their address, and they can send and receive data. This mobile's adaptability can be used in trade, business, social networking, service sectors, and technology.
SMS is becoming a powerful tool for both communication and advertising. It is one of the most convenient methods. It won't take much time. The SMS can be stored in the inbox for a long time and its delivery confirmed by a delivery report. That is why most businesses and corporations use SMS to communicate with their clients and target audiences. The usual marketing calls and print advertisements will waste the recipient's time and may irritate him if repeated daily. But not for an SMS. It sits quietly in the inbox, unnoticed. This form of marketing and alert SMS cannot be sent by regular SMS. That requires special applications. Bulk SMS solutions enable it for big groups of receivers. It is possible to send SMS to millions of people with a single mouse click on the computer.
To save you time and difficulties, we have compiled a list of 7 of the best bulk SMS platforms;
SMSCountry
Textlocal
ClickSend
MessageBird
Twilio
Slicktext
Clickatell
SMSCountry
SMSCountry is a global leader in SMS delivery, sending SMS to over 550 networks in over 200 countries.
The SMSCountry Gateway was built to seamlessly interact with any software, app, or website.
SMSCountry has over 600,000 registered internet users and 4000 businesses using its platform and services. Also, a specialized crew ensures 24/7 customer assistance.
SMSCountry's complete platform allows businesses engage efficiently with clients via SMS. This can be achieved via automating promotional offers, notifications, and updates.
Businesses may effortlessly send bulk SMS in real-time or schedule them for delivery later.
Optimised routing avoids network interferences, ensuring quick and easy SMS transmission.
Textlocal
Textlocal is a 2005-founded mobile marketing and consumer interaction software (SaaS) company. It has over 165,000 enterprise customers and has won numerous awards. It has best-in-class features and trustworthy 24/7 customer service.
SMS text messaging is a great tool for businesses to communicate with their customers.
ClickSend
With ClickSend, businesses of all sizes can interact efficiently with their consumers. This supplier delivers billions of messages globally via direct routes.
Services include MMS, RCS, WhatsApp, Facebook Messenger, Email, Voice, Fax, and Post. This is all done through a single dashboard or an API.
MessageBird
MessageBird's mission is to modernize and simplify customer communication.
The SMS, Voice, and Conversation APIs help improve customer-company interactions. With over 15,000 global customers, MessageBird has successfully solved all communication issues.
The company has offices on four continents and a support crew of over 20 nationalities available 24/7.
Twilio
Twilio has a great API for phone services that allows organizations to make and receive calls.
Programmers can quickly integrate various communication channels. In such cases, the programmers handle the complicated telecom hardware to offer a global cloud API.
Twilio allows developers to design intelligent and complicated communication systems that can scale up and down as needed, at a fee.
Slicktext
SlickText provides a comprehensive online SMS solution for various enterprises.
With a low monthly fee, SlickText offers basic SMS marketing options as well as advanced tactics and integrations.
The platform is available as a desktop or an app. This simplifies automation and two-way communication with your customers.
Slicktext allows you to add unlimited team members and adjust their security permissions.
SlickText is a popular bulk SMS software because it can easily interact with hundreds of different company platforms.
Aside from the above advantages, ROI analysis is straightforward. The SlickText dashboard features graphs and metrics that display all campaign performance data.
Clickatell
This one is a global leader in mobile messaging since it allows customers to send and receive warnings.
With Clickatell, you may send SMS to over 800 cell networks in over 200 countries. The service might reach 6 billion cellphone users, or around 80% of the world's population.
Businesses can also use Clickatell Transaction eXchange (CTX), which connects mobile users and financial institutions. Currently, Clickatell serves over 15,000 commercial, government, and small business customers.
In all, it is vital to find an SMS service that matches all of your needs so you can genuinely benefit from SMS.