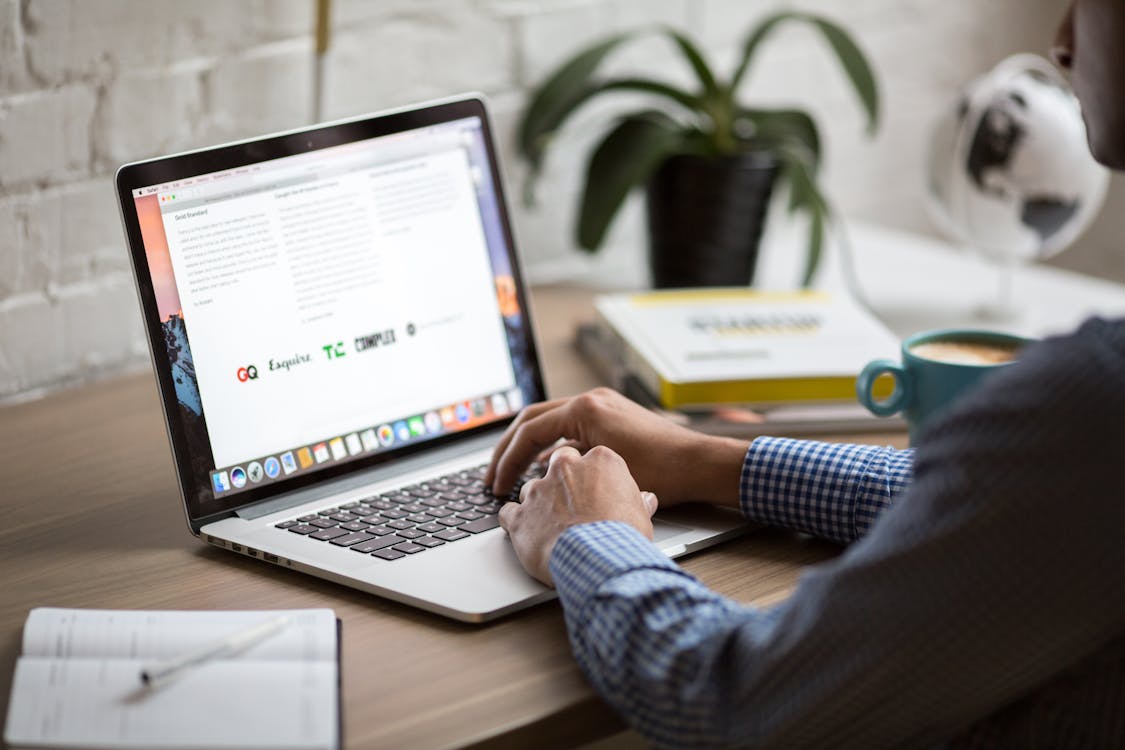 An email newsletter's goal is to foster conversation between you and your contacts. They update readers on the latest and greatest, while also piqueing their interest enough to encourage them to engage with your business. Newsletters should be helpful to readers by providing them with useful information and exclusive offers. Think like a customer for a moment about the kinds of details you would find useful regarding your business or industry. It's not hard to make an email newsletter that's both engaging and informative. The following steps will guide you through creating an email newsletter.
Choose an email marketing solution to use
Manage a database of potential contacts
Provide segmentation
Find the end goal and focus
Make up something for a newsletter
Schedule your send
Evaluate the Results
Choose an email marketing solution to use
Email marketing services provide a convenient, all-in-one option for businesses of any size. The software is intuitive and provides a number of pre-made newsletter formats that may be easily customized. You can track who you're talking to and how well your communications are received. Some of the most common alternatives include MailChimp, Sendinblue, Constant Contact, and GetResponse.
Manage a database of potential contacts
Email addresses of people who have consented to receiving your emails are what make up a mailing list. There are a lot of creative ways to grow your email list, but you should avoid buying lists because they typically include old contact details and spam traps.
Provide segmentation
Assuming you have a large list of subscribers is nice but knowing who they are will yield much greater outcomes. Contacts can be "segmented" by organizing them into groups based on shared traits. Location, age, and other demographics may be used, as well as past purchases and declared interests.
Find the end goal and focus
After settling on an email marketing platform and dividing your audience into target groups, you can begin drafting your newsletter. Find out why you're sending out a newsletter in the first place; are you trying to get people to visit a certain web page? What metrics will you be using as your major yardsticks of success? Defining your newsletter's purpose before you begin writing it is a great way to save time and ensure that your message is received clearly.
Make up something for a newsletter
Determining what to write about in your newsletter, may be undertaken with clarity of purpose in hand. When starting a newsletter from beginning, it can be helpful to decide on a few staples that will always be included. This can include things like a quiz, a news update, or a featured blog post. Give the recipient a number of different ways to get involved by include links to your website and social media profiles. High levels of engagement may also be indicated through prominent calls to action (CTAs) housed within clickable buttons or boxes. Typically, a company will distribute its newsletter to everyone on their email list, but you may want to tailor the information presented to specific groups of customers. Your newsletter is now ready for delivery after you've added images and proofread it.
Schedule your send
When you send out your email newsletter is a critical part of your strategy. There have been a number of surveys done to determine what the best time is to send marketing communications, and the results have consistently shown that the early morning hours (between 8 and 11 on a typical workday) have the highest engagement rates. It is commonly accepted that the best days of the month are the fifth, seventh, and twelfth, which all happen to fall on Tuesdays and Thursdays.
Evaluate the Results
Pay close attention to the key performance indicators supplied by email newsletters to see where you excelled and where you might need some improvement. Specifically, how popular were the newsletter's various sections? Were there any problems with shipment? Which part received the fewest comments? The planning of future campaigns ought to be affected by these factors. In order to learn more about your audience's habits and preferences, your team should use A/B testing (in which slightly different versions of the same email are sent out simultaneously). Numerous email marketing platforms now offer A/B testing to their clients.