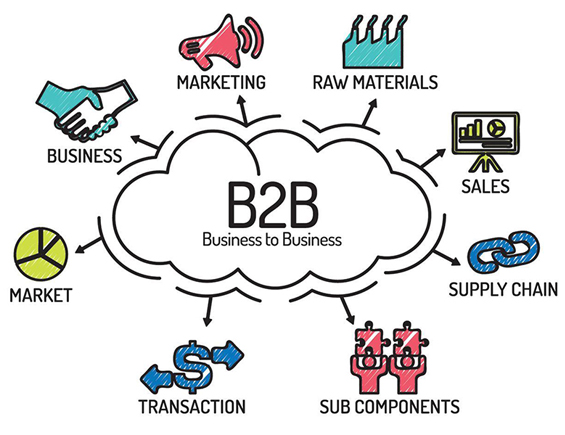 When it comes to B2B marketing, the most successful tactics are always evolving to provide value to customers and prospects every time they interact with your website or content. If you want to do this, you'll need good data, which will help you communicate the right message at the right time.
This is just the beginning of what can be accomplished using data-driven marketing approaches. Distributor decisions and more exact measurements can both be helped by them. And  data best practices should be followed to ensure that you are driving with reliable data at all times.
Data That Is Specifically Aimed at Your Market
Data That Describes Performance
It Should Defines Your Web Visits
Data That Determines Distribution Channels
Data That Is Specifically Aimed at Your Market
You can't do effective marketing unless you know who you're talking to. Period. And the more you know, the more likely it is that you will succeed. With buyer persona guesswork, you may bet the entire marketing budget on incorrect information.
Utilize your knowledge of your audience to determine the types of content and themes you want to focus on this quarter, as well as the distribution channels that offer the best options. No more guesswork about who you're trying to reach out to or what types of buying committees you're appealing to or what sources of information they prefer with the help of data and research.
Data That Describes Performance
You'll probably have a lot of data to look at while evaluating the effectiveness of your content. Bounce rates, new users, and return visitors are good places to start looking for hidden signs. Next, search for larger trends that may be derived from a closer look at corporate and social media trends, which suggest shifting expectations and the development of new habits.
It Should Defines Your Web Visits
If you pay attention, you can find a lot of useful information on your own website. In order for content authors to be aware of which topics draw the most traffic from new users and key audiences, make sure that your marketing departments, including SEO professionals, and web teams, communicate information.
There is a wealth of information to be found in web traffic. Track material downloads, webinar participants, blog readers, podcast listeners, and newsletter subscribers. Find out what makes them tick. Make use of your knowledge and experience to improve the quality of all the content and assets you've already created this year.
Data That Determines Distribution Channels
Examine your statistics to learn which asset types your target audience prefers to see published. Your data can tell you whether this is audio, video, and infographics or blog articles, E-books, and webinars; it varies by industry, buyer persona, and stage of the buyer's journey.
Once you have a variety of the right formats, you cannot just upload them to your resources page. Getting them into the channels your customers use to research competing alternatives is essential.
Make use of all demographic data available to establish where and when your target audience goes, so that they discover your mid- and late-funnel content when they are researching and are ready to buy.