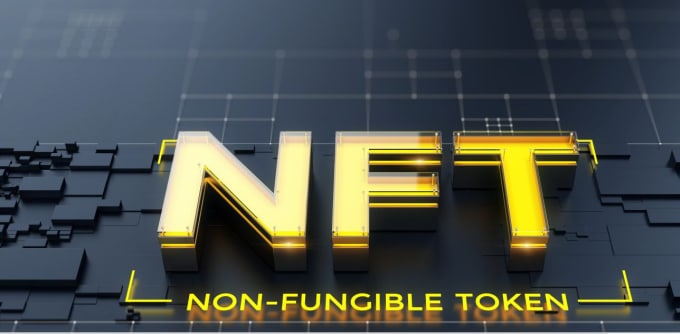 Buying and selling digital art for hundreds of thousands of dollars isn't just about Bitcoin.
People are investing in projects like CryptoPunks, The Doge Pound, and RektRacoons to earn insane returns.
Companies have also jumped on the NFT bandwagon, recently buying one CryptoPunk for $149,939.
Thousands of creators and artists have followed suit, launching their own NFT projects.
Ultimately, the success of any NFT project is determined by marketing. Persuade the market that your NFTs are worth something.
Most creators only use Twitter to promote their work, ignoring content marketing, a tried-and-true method of business growth.
Here are three often-overlooked content types that can help your NFT project soar.
1. A roadmap
A successful NFT launch begins with a roadmap, a document that clearly communicates the team's vision and strategy.
A well-crafted roadmap is essential because it is the first thing any NFT investor will read before investing.
A great road map includes:
A list of key project milestones and what will happen when they are reached; for example, a giveaway after a certain percentage of your NFTs are sold.
The project's long-term aims that secure its sustainability — from implementing staking to returning some of the sales money to your holders.
The strategy for achieving the team's goals.
Most NFT projects fail to attract and sustain a stable user base since they merely outline everything in a few paragraphs or one short blog post.
This gives you a great chance to stand out. A freelance copywriter and graphic designer can generate a PDF that effectively expresses your concept and instantly builds credibility.
2. Whitepapers
A whitepaper is a long-form piece of material that explores a problem or topic in greater depth than normal blog posts or articles.
By detailing how a product or service may address an issue, this content style provides immense value to the reader.
It's the same strategy for building authority, increasing internet visibility and increasing revenue.
Here are some ideas for your whitepaper to advertise your NFT project:
To increase sales, create information that helps NFT newcomers understand the landscape.
Analyzing NFT market trends might help you become an industry leader.
Anyone looking for new NFT chances can transform a list of potential projects into a whitepaper to swiftly expand their audience.
Create a separate whitepaper for organizations or individuals with huge purchasing power (or "whales" in cryptospeak).
Having just one or two whales fund your NFT project can drastically affect its course.
3. Blog Posts
For years, organizations have used blogging to increase their internet presence and generate new prospects.
Companies who consistently blog receive 55% more visitors.
Writing blog posts can help you reach a much larger audience, as 71% of B2B consumers read blog posts before making a purchase.
You may also use Ahrefs, Ubersuggest, or Google Keyword Planner to find out what terms your target audience uses to study NFT projects. NFTs are the future.
As a new asset class, NFTs will change the entertainment, gaming, art and music sectors, among others.
Even though the NFT business is still in its infancy, fierce competition will keep raising the bar for a successful NFT project launch.
That means all producers will eventually use all traditional promotional methods, including content marketing.